LEARN HOW PLAY PIANO FREELY & NATURALLY.

My powerful online video lessons focus on creative left hand rhythms to fill out your playing, comping, soloing & improvising.

Develop coordination
Practice properly
Master left hand "rhythm activation"
Real-world application in famous songs you love
Unlock your natural flow and feeling

GET FREE PIANO VIDEO LESSONS SERIES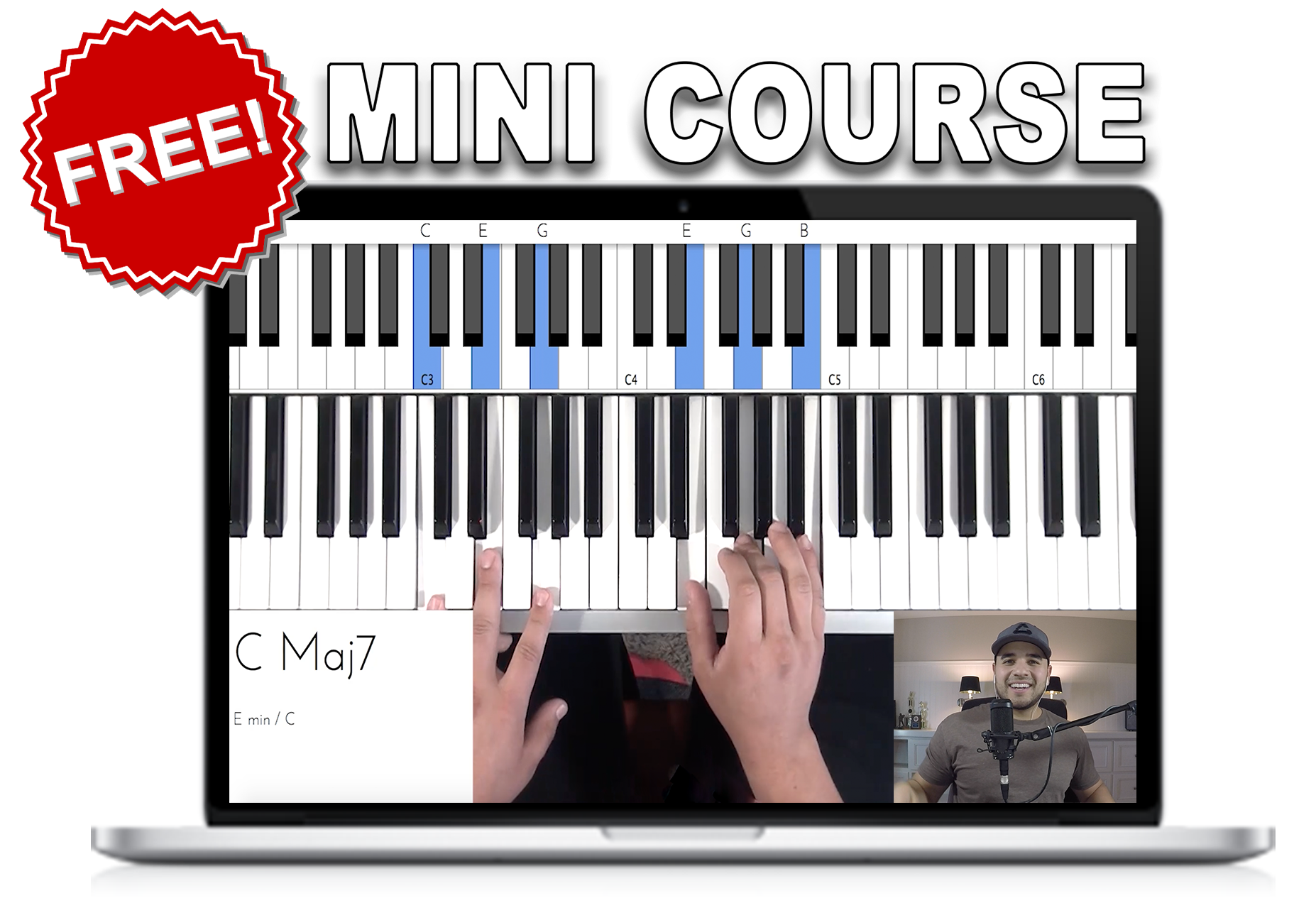 Simply enter your name & e-mail to access 6 FREE video piano lessons
LEARN HOW PLAY PIANO FREELY & NATURALLY.

My powerful online video lessons focus on creative left hand rhythms to fill out your playing, comping, soloing & improvising.

Develop coordination
Practice properly
Master left hand "rhythm activation"
Real-world application in famous songs you love
Unlock your natural flow and feeling

GET FREE PIANO VIDEO LESSONS SERIES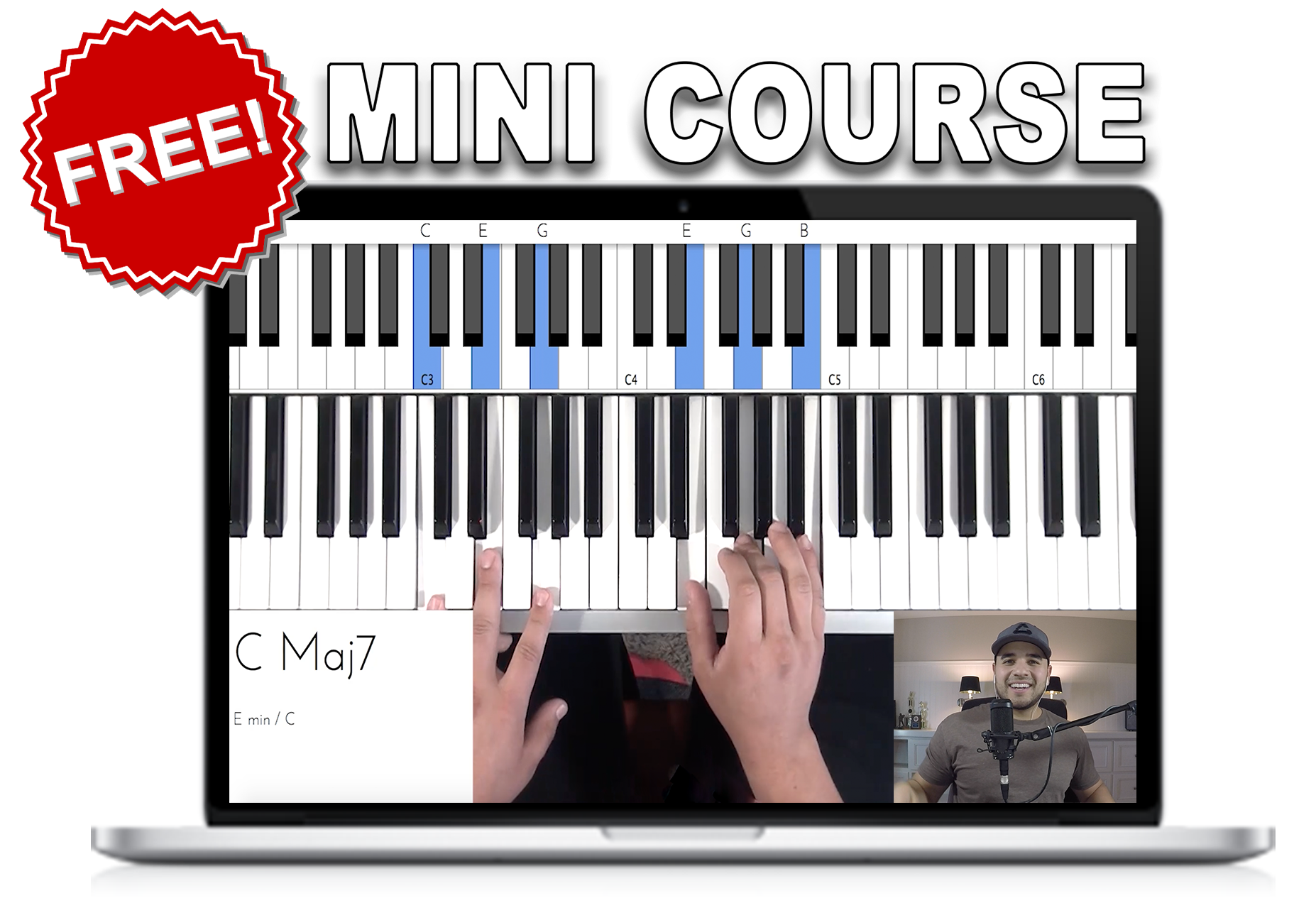 Simply enter your name & e-mail to access 7 FREE video piano lessons
ENHANCE YOUR
FAVORITE SONGS
"Song Vault"
ONLINE TRAINING
Use simple syncopation, melodic fills/runs, & chord voicing to enhance your favorite songs.
ENHANCE SONGS + TECHNICAL SKILL
Launching June 1, 2022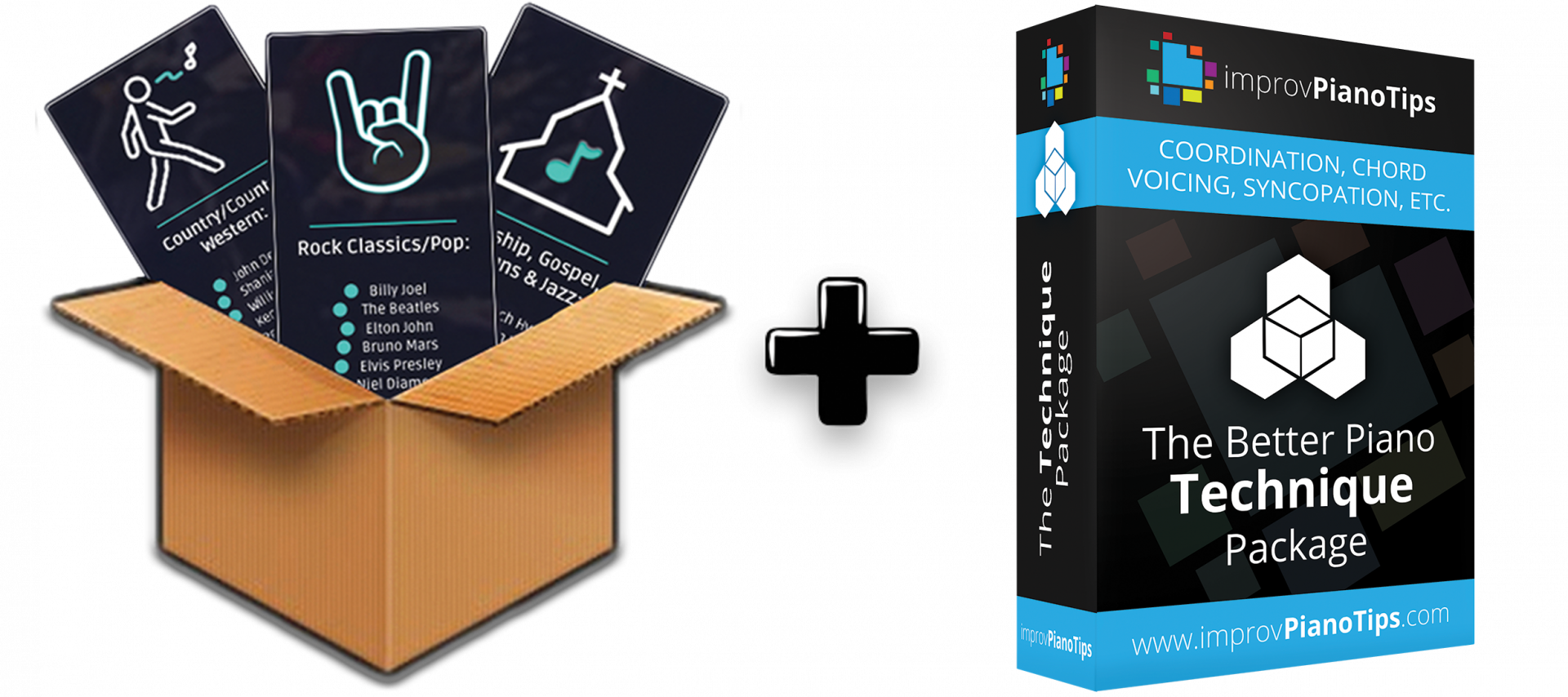 "Song Vault + Build Better Technique" Program
ONLINE TRAINING
Everything from the "Song Vault" PLUS exercises to develop your coordination, rhythm, finger strength & soloing vocabulary.
TRY IT FREE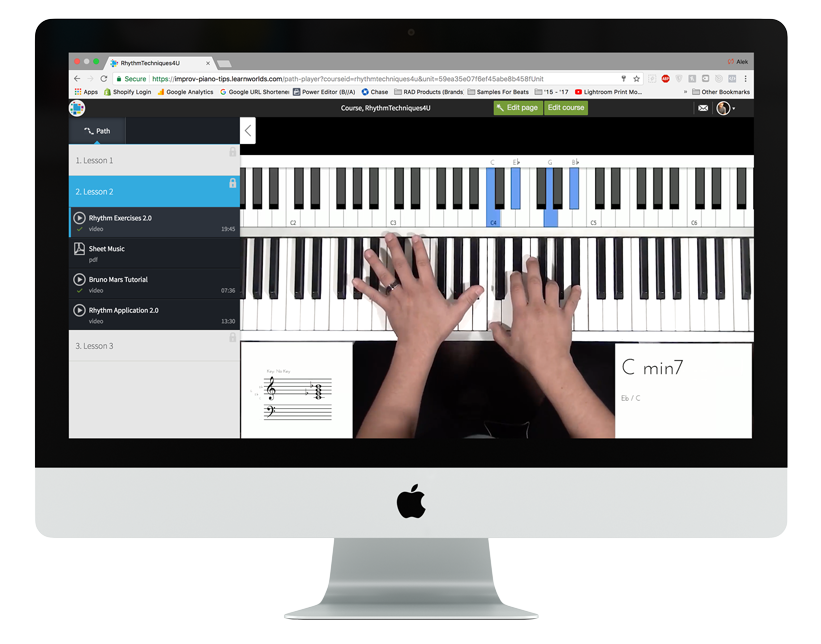 Join 10k+ adults who have downloaded my free mini course and who are learning how to flow and improvise freely on the piano.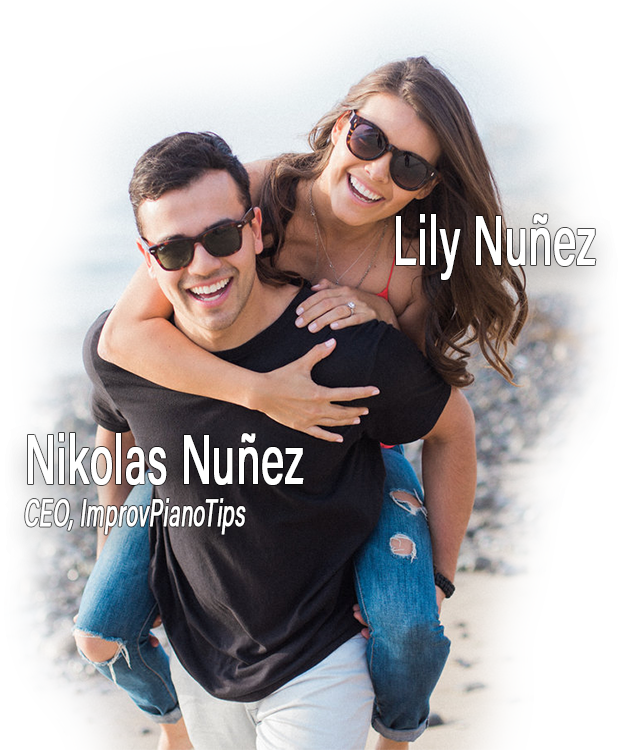 How I Created My Lessons
Early into my teaching career, I discovered that traditional piano curriculum does not teach adults how to flow, improvise, and play freely.

So, at 15 years old, I set on a mission to develop my own curriculum for my 48 weekly adult students. I started by reverse engineering how I played. What made people like my playing? How did I give my music feeling?

After many years of paying attention to what I was actually doing when I played, I was fortunate enough to crack the code. So, I developed unique exercises and tested out methods to help adults work up to eventually sounding like me. And the crazy thing is, it worked!

So, I recorded my video course(s) to share with the world. 22,000+ adults have used my course(s) successfully to enjoy playing by ear, flowing, playing creatively and improvising freely. I hope you'll join us!
Here's What You'll Learn...


Flow & improvisation

How to play naturally + freely by ear

Fill out songs you love


L.H. rhythms + R.H. comping & soloing



Classical songs

Note reading/sheet music

Pointless theory

How to become a concert pianist
"Totally helped me break through a 20+ year plateau. Really enjoy how Nik guides into deeper understanding and greater skill and depth and facility at the keys.
Bite-size lessons and super accessible teaching style.
Feels like Nik's in the room with you - encouraging and challenging you.
You pick up new things quickly on the first go. Then can go back in again and again to really get it and go far."
- STEFAN LAFER
Verified Review
"My experience with most music teachers is they would rather be doing something else.
Nik's work is an absolute breath of fresh air.
I have been at this just long enough to understand where he is going, and his approach is thoughtful, beautifully presented, and a welcome treat to a player stuck in the mud! Thank you Nik
!"

-
THOMAS LEWRY
Verified Review
Join 22,000+ Adults
Who are actually learning how to flow and play creatively thanks to Nik & ImprovPianoTips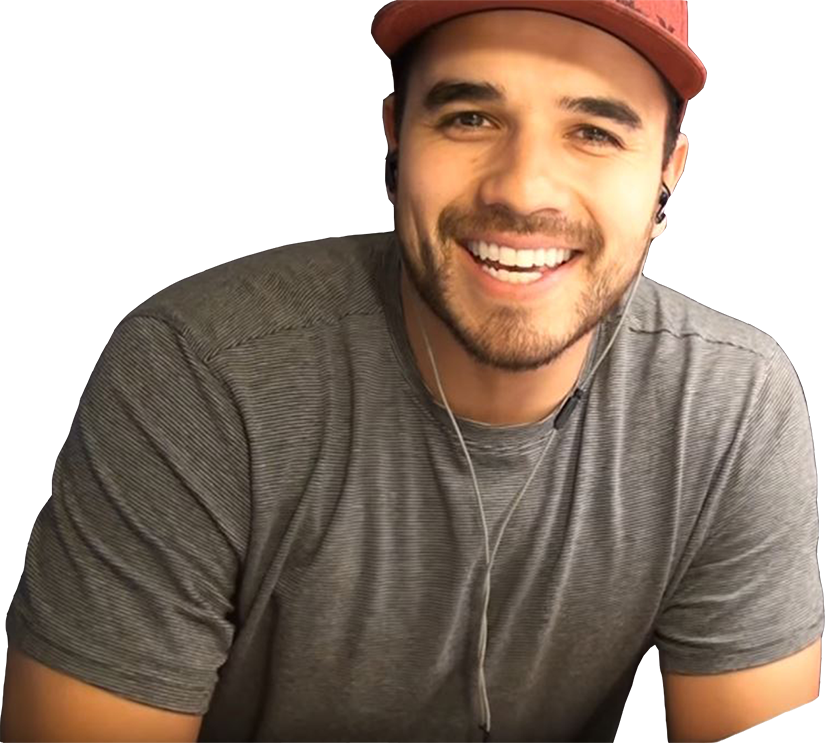 Sheet music and traditional lessons can't teach flow and creativity.

My powerful online lessons offer a proven 3 step process for adults wanting to sit down and express themselves on the piano.

Learn creative left hand rhythm
Fill out songs you love
Comp and solo on the fly
Play freely and creatively
Enjoy playing by ear

GET FREE PIANO VIDEO LESSONS SERIES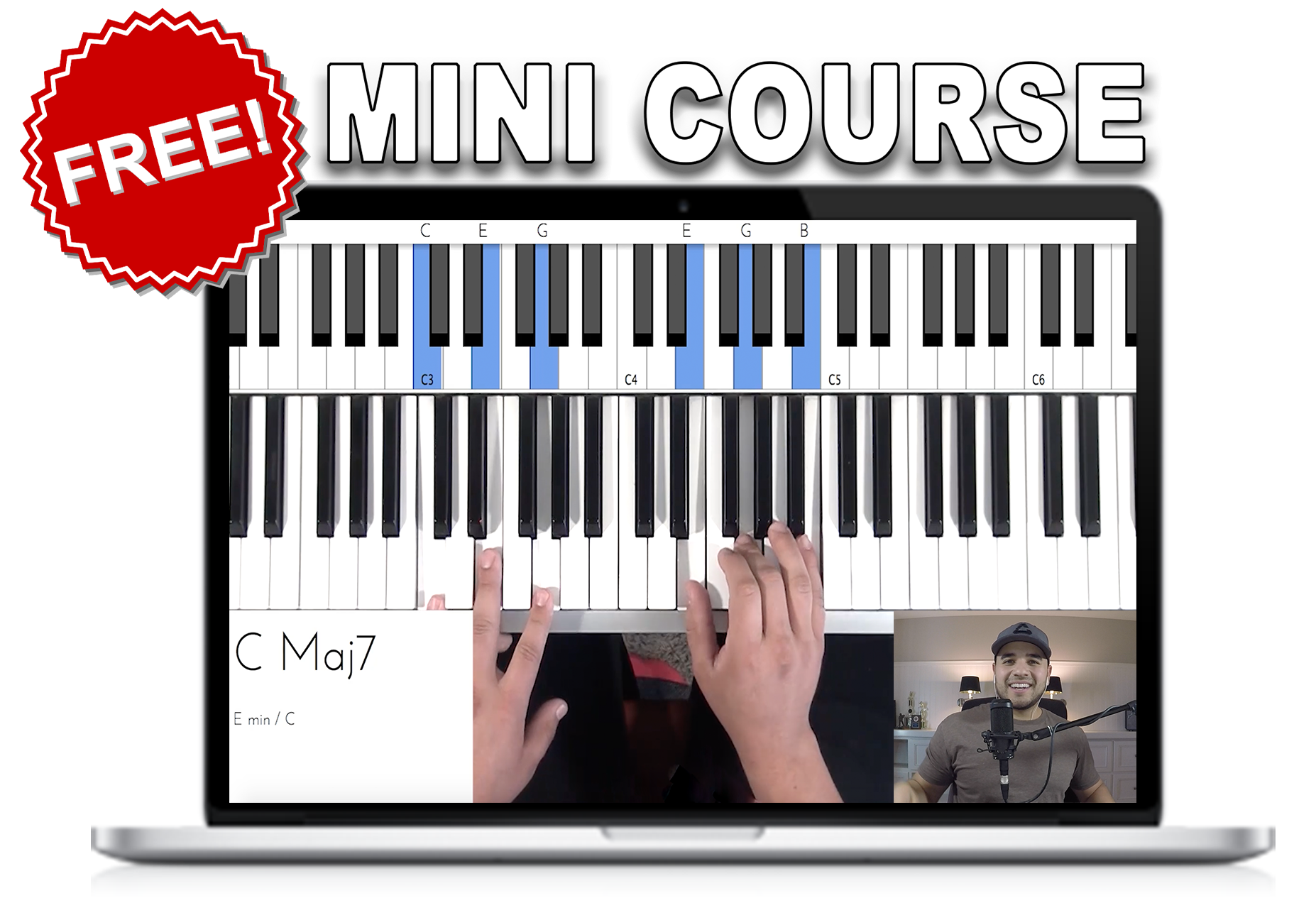 Simply enter your name & e-mail to access 6 FREE video piano lessons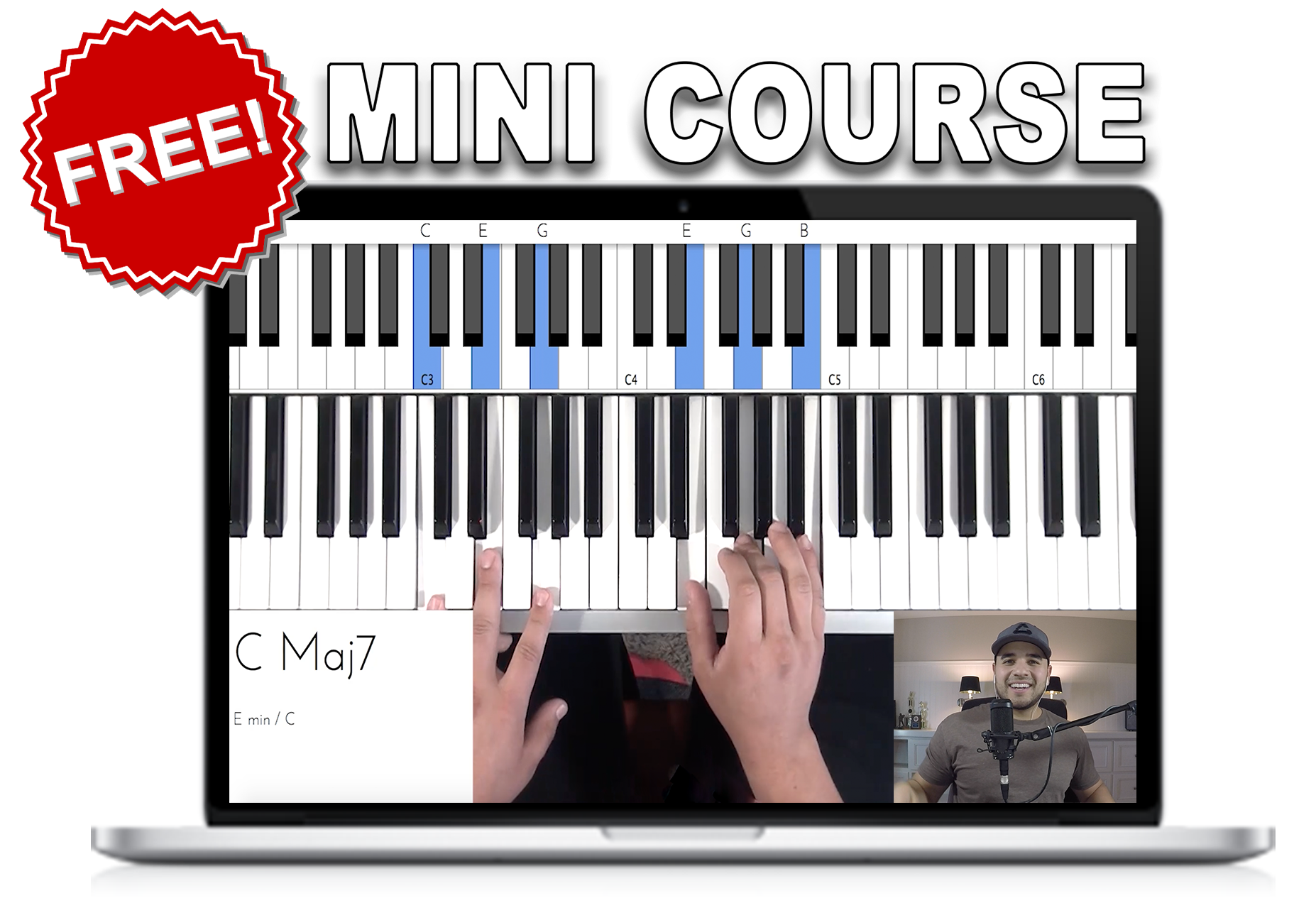 WAIT! Here's a gift from Nik...
Seven Online Video Lessons To Help You Play Freely
1 Minute VIDEO
How Mentoring Works