Privacy Policy
ImprovPianoTips.com understands that your privacy is important to you. We are committed to protecting the privacy of your personally-identifiable information as you use this website. This Privacy Policy tells you how we protect and use information that we gather from you. By using this website, you consent to the terms described in the most recent version of this Privacy Policy. You should also read our Terms of Use to understand the general rules about your use of this website, and any additional terms that may apply when you access particular services or materials on certain areas of this website. "We," "our" means ImprovPianoTips.com and its affiliates. "You," "your," visitor," or "user" means the individual accessing this site.


PERSONAL AND NON-PERSONAL INFORMATION


Our Privacy Policy identifies how we treat your personal and non-personal information.


WHAT IS NON-PERSONAL INFORMATION AND HOW IS IT COLLECTED AND USED?


Non personal information is information that cannot identify you. If you visit this web site to read information, such as information about one of our services, we may collect certain non-personal information about you from your computer's web browser. Because non-personal information cannot identify you or be tied to you in any way, there are no restrictions on the ways that we can use or share non-personal information. What is personal information and how is it collected? Personal information is information that identifies you as an individual, such as your name, mailing address, e-mail address, telephone number, and fax number. We may collect personal information from you in a variety of ways:
When you send us an application or other form
When you conduct a transaction with us, our affiliates, or others
When we collect information about in you in support of a transaction, such as credit card information
In some places on this web site you have the opportunity to send us personal information about yourself, to elect to receive particular information, to purchase access to one of our products or services, or to participate in an activity.

ARE COOKIES OR OTHER TECHNOLOGIES USED TO COLLECT PERSONAL INFORMATION?

Yes, we may use cookies and related technologies, such as web beacons, to collect information on our web site. A cookie is a text file that is placed on your hard disk by a web page server. Cookies cannot be used to run programs or deliver viruses to your computer. Cookies are uniquely assigned to you, and can only be read by a web server in the domain that issued the cookie to you. One of the primary purposes of cookies is to provide a convenience feature to save you time. The purpose of a cookie is to tell the Web server that you have returned to a specific page. For example, if you register with us, a cookie helps ImprovPianoTips.com to recall your specific information on subsequent visits. This simplifies the process of recording your personal information, such as billing addresses, shipping addresses, and so on. When you return to the same ImprovPianoTips.com website, the information you previously provided can be retrieved, so you can easily use the features that you customized. A web beacon is a small graphic image that allows the party that set the web beacon to monitor and collect certain information about the viewer of the web page, web-based document or e-mail message, such as the type of browser requesting the web beacon, the IP address of the computer that the web beacon is sent to and the time the web beacon was viewed. Web beacons can be very small and invisible to the user, but, in general, any electronic image viewed as part of a web page or e-mail, including HTML based content, can act as a web beacon. We may use web beacons to count visitors to the web pages on the web site or to monitor how our users navigate the web site, and we may include web beacons in e-mail messages in order to count how many messages sent were actually opened, acted upon or forwarded.
Third party vendors also may use cookies on our web site. For instance, we may contract with third parties who will use cookies on our web site to track and analyze anonymous usage and volume statistical information from our visitors and members. Such information is shared externally only on an anonymous, aggregated basis. These third parties use persistent cookies to help us to improve the visitor experience, to manage our site content, and to track visitor behavior. We may also contract with a third party to send e-mail to our registered [users/members].
To help measure and improve the effectiveness of our e-mail communications, the third party sets cookies. All data collected by this third party on behalf of ImprovPianoTips.com is used solely by or on behalf of ImprovPianoTips.com and is shared externally only on an anonymous, aggregated basis. From time to time we may allow third parties to post advertisements on our web site, and those third-party advertisements may include a cookie or web beacon served by the third party. This Privacy Policy does not cover the use of information collected from you by third party ad servers. We do not control cookies in such third party ads, and you should check the privacy policies of those advertisers and/or ad services to learn about their use of cookies and other technology before linking to an ad. We will not share your personal information with these companies, but these companies may use information about your visits to this and other web sites in order to provide advertisements on this site and other sites about goods and services that may be of interest to you, and they may share your personal information that you provide to them with others.
You have the ability to accept or decline cookies. Most Web browsers automatically accept cookies, but you can usually modify your browser setting to decline cookies if you prefer. If you choose to decline cookies, you may not be able to fully experience the interactive features of the ImprovPianoTips.com websites you visit.

HOW DOES ImprovPianoTips.com USE PERSONAL INFORMATION?


ImprovPianoTips.com may keep and use personal information we collect from or about you to provide you with access to this web site or other products or services, to respond to your requests, to bill you for products/services you purchased, and to provide ongoing service and support, to contact you with information that might be of interest to you, including information about products and services of ours and of others, or ask for your opinion about our products or the products of others, for record keeping and analytical purposes and to research, develop and improve programs, products, services and content.
Personal information collected online may be combined with information you provide to us through other sources We may also remove your personal identifiers (your name, email address, social security number, etc). In this case, you would no longer be identified as a single unique individual. Once we have de-identified information, it is non-personal information and we may treat it like other non-personal information. Finally, we may use your personal information to protect our rights or property, or to protect someone's health, safety or welfare, and to comply with a law or regulation, court order or other legal process.
DOES ImprovPianoTips.com SHARE PERSONAL INFORMATION WITH OTHERS?
We will not share your personal information collected from this web site with an unrelated third party without your permission, except as otherwise provided in this Privacy Policy. In the ordinary course of business, we may share some personal information with companies that we hire to perform services or functions on our behalf. In all cases in which we share your personal information with a third party for the purpose of providing a service to us, we will not authorize them to keep, disclose or use your information with others except for the purpose of providing the services we asked them to provide.
We will not sell, exchange or publish your personal information, except in conjunction with a corporate sale, merger, dissolution, or acquisition. For some sorts of transactions, in addition to our direct collection of information, our third party service vendors (such as credit card companies, clearinghouses and banks) who may provide such services as credit, insurance, and escrow services may collect personal information directly from you to assist you with your transaction. We do not control how these third parties use such information, but we do ask them to disclose how they use your personal information before they collect it. If you submit a review for a third party (person or business) using our Facebook Fan Review Application, during the submission process we ask your permission to gather your basic information (such as name and email address) which we then share with the third party for whom you are submitting the review. We may be legally compelled to release your personal information in response to a court order, subpoena, search warrant, law or regulation.
We may cooperate with law enforcement authorities in investigating and prosecuting web site visitors who violate our rules or engage in behavior, which is harmful to other visitors (or illegal). We may disclose your personal information to third parties if we feel that the disclosure is necessary to protect our rights or property, protect someone's health, safety or welfare, or to comply with a law or regulation, court order or other legal process. As discussed in the section on cookies and other technologies, from time to time we may allow a third party to serve advertisements on this web site.
If you share information with the advertiser, including by clicking on their ads, this Privacy Policy does not control the advertisers use of your personal information, and you should check the privacy policies of those advertisers and/or ad services to learn about their use of cookies and other technology before linking to an ad.

HOW IS PERSONAL INFORMATION USED FOR COMMUNICATIONS?


We may contact you periodically by e-mail or telephone to provide information regarding programs, products, services and content that may be of interest to you. In addition, some of the features on this web site allow you to communicate with us using an online form. If your communication requests a response from us, we may send you a response via e-mail. The e-mail response or confirmation may include your personal information. We cannot guarantee that our e-mails to you will be secure from unauthorized interception.
HOW IS PERSONAL INFORMATION SECURED?

We have implemented generally accepted standards of technology and operational security in order to protect personally-identifiable information from loss, misuse, alteration, or destruction. Only authorized personnel and third party vendors have access to your personal information, and these employees and vendors are required to treat this information as confidential. Despite these precautions, we cannot guarantee that unauthorized persons will not obtain access to your personal information.
LINKS
This site may contain links to other sites that provide information that we consider to be interesting. ImprovPianoTips.com is not responsible for the privacy practices or the content of such web sites.
PUBLIC DISCUSSIONS

This site may provide public discussions on various business valuation topics. Please note that any information you post in these discussions will become public, so please do not post sensitive information in the public discussions. Whenever you publicly disclose information online, that information could be collected and used by others. We are not responsible for any action or policies of any third parties who collect information that users disclose in any such forums on the web site. ImprovPianoTips.com does not agree or disagree with anything posted on the discussion board. Also remember that you must comply with our other published policies regarding postings on our public forums.
HOW CAN A USER ACCESS, CHANGE, AND/OR DELETE PERSONAL INFORMATION?

You may access, correct, update, and/or delete any personally-identifiable information that you submit to the web site. You may also unsubscribe from mailing lists or any registrations through your account on the site. To do so, please either follow instructions on the page of the web site on which you have provided such information or subscribed or registered or contact us at [
[email protected]
]
CHILDREN'S PRIVACY


ImprovPianoTips.com will not intentionally collect any personal information (such as a child's name or email address) from children under the age of 13. If you think that we have collected personal information from a child under the age of 13, please contact us.
CHANGES

ImprovPianoTips.com reserves the right to modify this statement at any time. Any changes to this Privacy Policy will be listed in this section, and if such changes are material, a notice will be included on the homepage of the web site for a period of time. If you have any questions about privacy at any websites operated by ImprovPianoTips.com or about our website practices, please contact us at:
[email protected]
.
CONTACTING US

If there are any questions regarding this privacy policy you may contact us using the information below.

[email protected]
35785 Abelia St.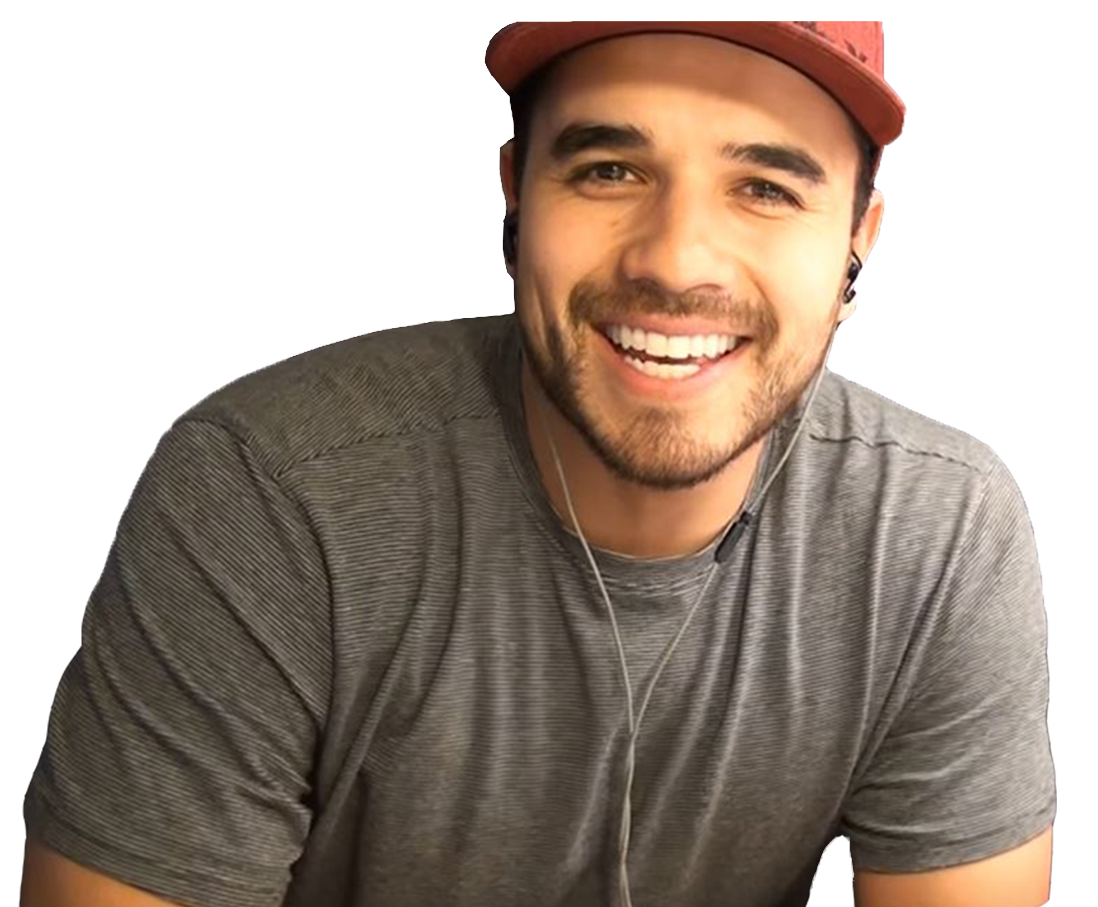 Sheet music and traditional lessons can't teach flow and creativity.

My powerful online lessons offer a proven step-by-step method for adults wanting to sit down and express themselves on the piano.

Learn creative left hand rhythm
Fill out songs you love
Comp and solo on the fly
Play freely and creatively

"This is a powerful rhythms course and overall approach that got me results."
MATT HEGLUND
member since 2020
ALEXANDER GOL
member since 2015
"Hello from Tallinn, Estonia...Here is my version of Lewis Capaldi - Someone you loved. Thanks for the courses Nik. I went through them several times over the past few years always coming back to find something what I missed. It has been 3 years since I started to play and now the music really rewards me. Thanks a lot!"
Victor R. Scott
member since 2017
"Just wanted to reach out and say thank you. I really like the way you taught piano on YouTube and the two things that stood out to me are, one, you had a simple approach to playing piano and a way that made sense to me...and two, how accessible you are as a teacher. It's been very helpful! Thank you!"

Todd Roberts
member since 2021
"I have been waiting all my life for a teacher like Nik. I had just about given up looking and voila, the internet found him for me. If you question whether it is the right course for you, question no more and sign up. He is not only super talented but I could tell by his playing in just a few bars that he was the answer to my musical prayers. I hope my journey helps me to play as well as Nik.
He has taught me so much in 10 days about music that 10 teachers over 65 years never told me.
If you are just starting, Nik would be the best teacher you could learn from.
"
"He teaches rhythm in a completely different way...and I told him, I think you're the Tony Horton, the p90X of piano..."
SCOTT MARTIN
member since 2019
"...and even in such a short space of time (2 weeks), my piano playing is already improving hugely with the help of some fantastic individual tips from Nik! I'm finally understanding how to really play. Best money I've spent in a long time."
RHODRI JENKINS
member since 2018
Manuel Alvarez
member since 2018
"Excellent courses. Well structured and easy to follow. Nik is a great instructor."

Christy Darlington
member since 2015
"I love your programs. I purchased the membership package last week and have spent several hours working through it. Having had 10 years of Classical training and a few years of playing at church, I'm learning more than I ever learned when I was taking lessons. Your courses are the best!"
JASEN AURA
member since 2021
"Nik teaches real piano knowledge for modern rock, pop and gospel songs. I have enrolled in 5 other courses prior to this one. And most of them have very long drawn out modules and outdated methods that everyone else teaches. And I still couldn't play well with 2 hands until I took this course. I'm very happy with this course!"
Beresa L.
member since 2019
"From someone who has not played without music in front of her since age 17 at my senior recital I memorized 'etude in D' by Franz Litz(?) to this!!!!
Nik is a fabulous teacher!!!!!
"
Charolette Eva
member since 2021
"I am impressed by this teacher's passion for piano playing. Learning is conveyed with joy. There is no question left unanswered.
I love the good structure of the course and that everything builds on one another.

No matter how you play, Nik will take this to the next level. I am happy to be there. Since I've been part of the piano community I've made great strides in understanding and playing. Thanks for that. ❤️
"
Advanced Ideas Include:
• Gospel Licks & Runs
• Melodic Soloing
• Full Right Hand Melodies
• Chord Voicing
• Creating Chord Progressions
• Jazz & Blues Piano
• Comping & Supporting a Singer

AARON LAMB
member since 2018
"Hi, so I watched the entire course and I definitely believe that God has lead me to you. I tried out the rhythm course as well as the one that teaches you about passing cords and what not. Thank you for everything! Unreal progress here on my end!"

IRENE ROSENFELD
member since 2017
"I love your sound! I love your concept of dynamic rhythm and melodic soloing. Those two concepts, I find just liberating as tools and you have a unique way of explaining what you're doing, in simple terms and you are patient."
Stefan Lanfer
member since 2020
"Totally helped me break through a 20+ year plateau. Really enjoy how Nik guides into deeper understanding and greater skill and depth and facility at the keys.

Bite-size lessons and supper accessible teaching style. Feels like Nik's in the room with you - encouraging and challenging you. You pick up new things on the first go. Then can go back in again and again to really get it and go far."

Derek Lynch
member since 2016
"I enrolled in the course, and took piano lessons + played in a band many years ago and stopped. When I wanted to get back into playing again, I was looking for a course that would help me improve quickly and add some soul to my playing.

I'm really finding that Nik's combination of online courses plus coaching is perfect for me - and one of the side benefits is that I'm learning to play by ear. I've always been a slave to sheet music and I'm finding it so much more freeing and fun to playing by ear.

Anyways, if you're a come-back player like me, or you're brand new and always wanted to play piano, check it out!"

Kevin Lufkin
member since 2018
"Hey Nik Nuñez , wanted to let you know that I performed the piece for her! I set it up as a surprise at our new home after getting back from our wedding night. She loved it! I definitely choked up a fair bit in the beginning haha, but was then able to get through the rest of it. I don't have a recording to share, my apologies.
Thank you so much for all of your help!! This was a real gift.
"
ALEXANDER JNZ
member since 2019
"With his courses Nik opened my eyes to the whole world of being able to play nearly any song I want. Especially the RhythmTechniques4U course is still a breakthrough on my way to learn more and more. Everything Nik offers is 100% approved knowledge which anybody can master. His way to teach is on point. Best spend money! Thanks to be with you on a journey.

...once again Nik - YOU are the light-bulb. You gave me the ability to express myself at the piano - being able to sit down at the piano and play whatever I want."
OKE ALEX
member since 2020
"Such a fantastic and welcoming community!"
Rhythms Beyond Exclusive Preview No. 2



Congrats! I (Nik) reviewed the the audio/video you submitted for review...

You're on the right track! Keep up the good work and I'll be on the lookout for your next submission 🎹

Rhythms Beyond Exclusive Preview No. 3



Great to see you here!
Let us bootstrap your career!
Imagine sounding like this? I can show you the way...



Imagine sounding like this? I can show you the way...



Imagine sounding like this? I can show you the way...



Imagine sounding like this? I can show you the way...



Imagine sounding like this? I can show you the way...



Imagine sounding like this? I can show you the way...