"Enjoy 10x Quicker Results & Complete Hand Holding With Nik's Video Mentoring"
You don't have to spend years figuring out how to achieve your piano goals. I've figured out the way. Let me hold you hand the entire way. Make progress every single week and get better faster.
This membership includes:
Everything from "Full Rhythm, Improv & Soloing Training" Subscription
Unlimited
video mentoring from Nik
Two advanced courses
Daily video replies to your questions
Access on all devices
Mastermind Group (855+ Members)
10x quicker results
Make progress every single week. Cancel anytime.
This is the resource that will save you years of trial and error, hundreds of dollars in time and lessons, and help you get better every single week and enjoy quick progress.
What if there was a one-stop shop to learn everything you need to know about natural flow & improvising with Nik as your mentor the entire way?
Why I Created The "ImprovPianoTips University"

A few years after launching my online course, I began seeing a trend: About half of students enrolling in my piano course were getting amazing results while the other half quit the course all-together.

So, in the middle of 2017, I began personally reaching out to the students who were discouraged and quitting.

What I learned is that people can have information and systems, but without small tweaks and redirects, frustration builds and progress quickly comes to a grinding halt.

To minimize discouragement and failed piano dreams, I created my private video mentoring group in 2018 to analyze people's progress & give them exact steps to follow based on their skill level and progress.

To date, 855+ members are enjoying video mentoring, making progress every single week and getting better faster.
"If you question whether it is the right course for you, question no more and sign up. "
Todd Roberts
VERIFIED REVIEW

"I can recommend Nik's mentoring with a clear conscience. There is something for everybody. "
Bianka Söder
VERIFIED REVIEW

"I find the learning method excellent because it is based on patterns and ideas that can be applied in different songs and situations"
Luc Lyn
VERIFIED REVIEW
"...a custom route for you to quickly reach your goal without wasting your time on things that you don't need."
Christina Lee
VERIFIED REVIEW

"Well structured and easy to follow"
Jim Clough
"Nik knows his stuff and presents in a clear/precise way"
Greg Malcolm
"Best money I've spent in a long time"
Rhodri Jenkins
"My improv has developed amazingly"
Piet Coetzee
At a Glance: Your Mentoring Journey
1. Professional Analysis: Post a short video to the mentoring group so Nik can analyze your playing/skill level. Nik will reply with a video himself and tell you exactly where to start.
2. Coordination: Regardless of your skill level, you will work on getting your rhythm independence and hand coordination to a super advanced level. The course will work you through 9 exercises to help with this.
3. Rhythm Activation:
The foundation to flowing, soloing, improvising and filling out your songs with a natural sound is rhythm. In this step, you will learn
exactly
what syncopated movements Nik uses to
achieve "that fluid sound".
4. Improvising & Soloing: Master comping, melody line enhancement, soloing ideas and Nik's secret tricks to flowing and playing creatively.
Step 5: Fine Tune Your Sound: By this step, you will have a solid foundation of rhythm, comping, soloing, technical skills and theory. Next, you'll work with Nik to explore different ideas to fine tune your sound (ideas like reharmonization, soulful chords, passing tones, etc.).
Step 6: Make Continuous Progress: Enjoy new weekly application videos uploaded to the training center and understand how to apply everything you've been working on to different styles of songs. Your learning never stops, and your enjoyment keeps growing!
Cancel anytime.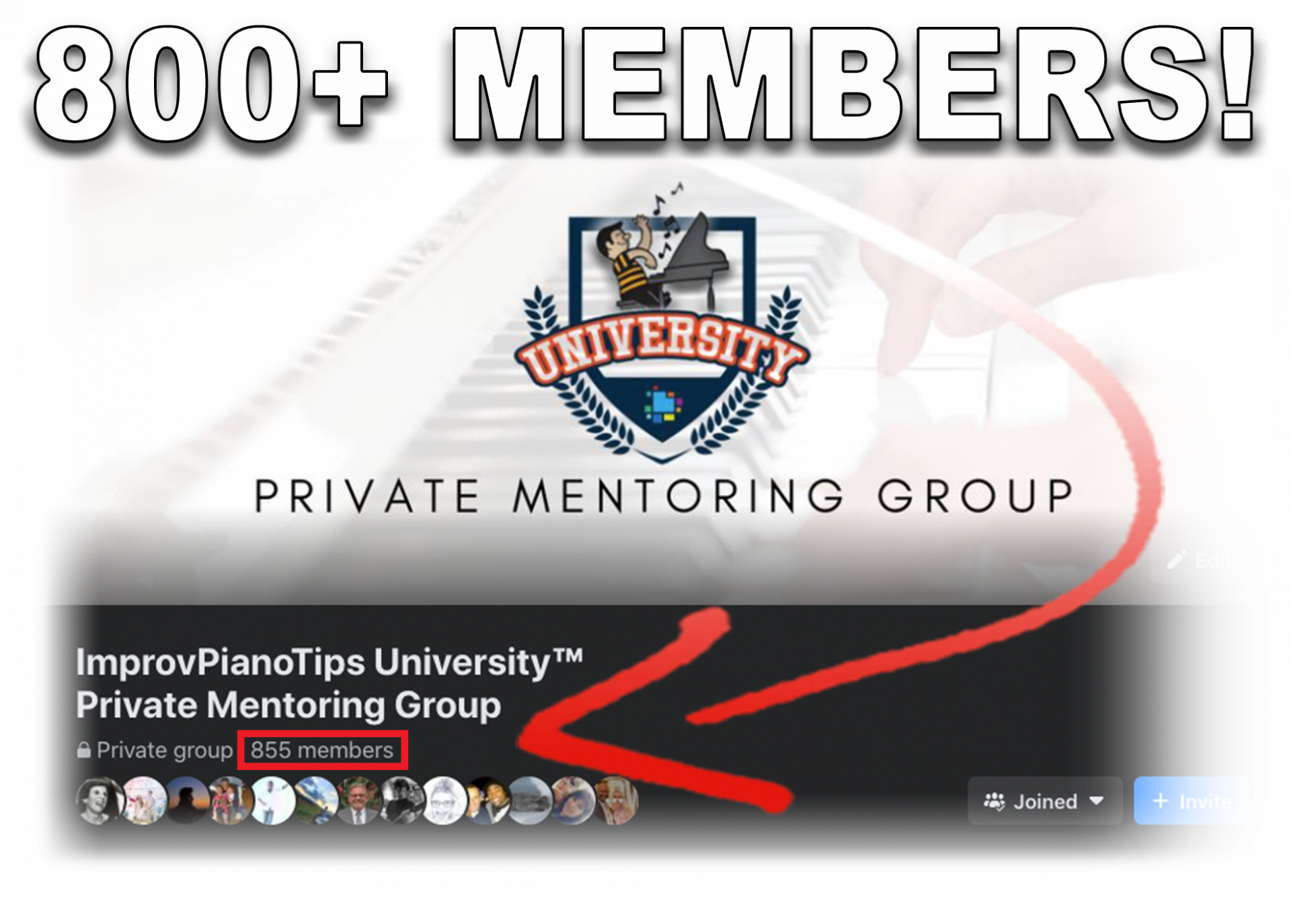 "Imagine Sounding Like This???"

Imagine Sounding Like This?
The Benefits of Joining The University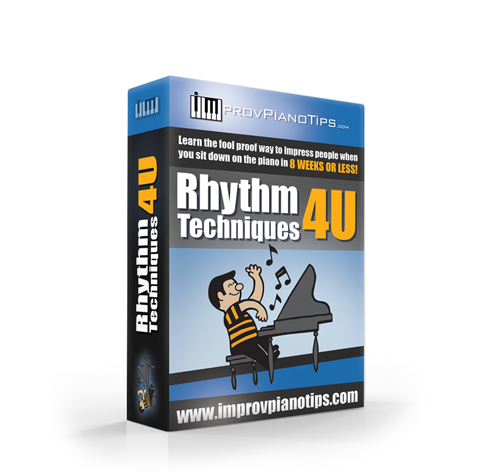 LEARN THE SCIENCE BEHIND RHYTHM, ACCOMPANIMENT & BUILDING A FULL SOUND
Building a full sound and understanding how to use rhythm when you play doesn't happen by chance. The goal of my "RhythmTechniques4U" course is to strengthen your control and sixteenth-note-placement. In addition to that, you will learn how to properly engage your mind-to-muscle connection with 10 distinct exercises I created.

After developing your control, you'll have access to the Application Video Tutorial Library that covers real-world application of how to activate your left hand rhythms properly to enjoy sounding natural when you play.
VIDEO MENTORING WITH NIK
Get ALL of your questions answered in the Private Student Facebook Group From Me & remove ANY roadblocks to your FLOWING & Improv piano success. And did I mention, private access to one-on-one video replies to your specific questions??? Because that's what you get when you become a University member.

Also, the "ImprovPianoTips University" Facebook Group is where you can interact with other members and support each other on your musical journey. In addition to the support, you'll also have access to tutorials that I don't post anywhere else. I love giving you all fresh ideas to help get you out of any ruts you might be in. Learning together is power. Small tweaks and redirects are what you need.