"Finally a Way To Begin Playing Freely, Naturally & With Simple Improv in Your Favorite Songs (14 Day Program)"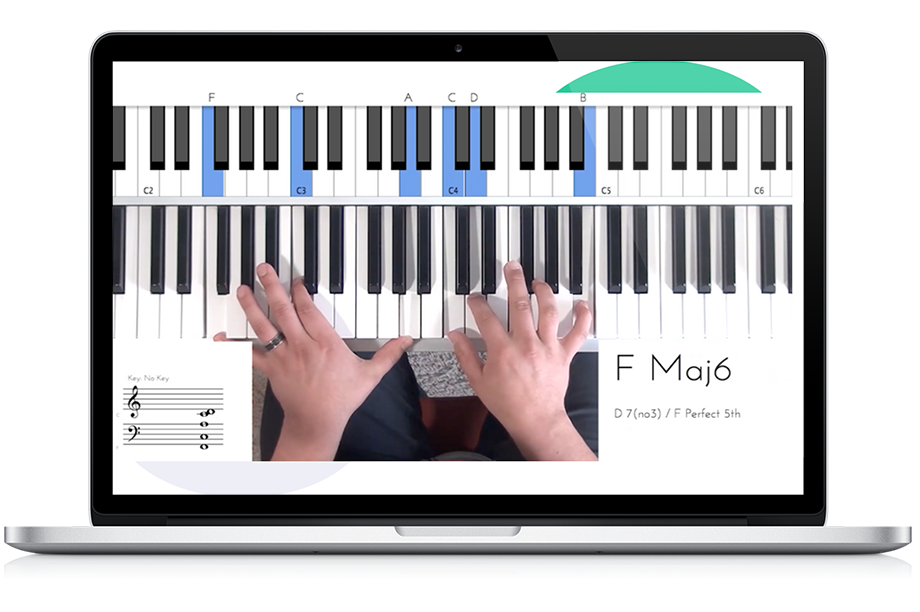 Start with learning "Let it Be" by The Beatles completely by ear in 14 days or less and use these methods to learn any song you want.



Coordinate + strengthen your hands with only 10 minutes of practice a day (even if you're the most un-musical adult in the world).



Understand how to start playing naturally and FREELY! Bonuses show you how to add simple improv and rhythm patterns to spice up your "Let it Be" song.
Total value: $285
Seasonal Offer:
$27

Is years of determination the only way to sound natural on the piano?

Will the repetitive practice EVER end?

Will sheet music EVER help me play freely?

These are all amazing questions... that literally nobody has the answer to.

So it's the purpose of the following certification offer to explain to any adult pianist who takes the time to read it…



HOW

to get control of you hands...



HOW

to unlock more creativity and freedom while playing your favorite songs...

And

HOW

to ensure you master the foundation to playing naturally, left hand rhythm activation...

You in?

If you are, then read on...

Because you'll find two things on this page.





Firstly →

The special "doo doos & tapping" method I developed with 100's of my personal adult students to help coordinate your hands QUICKLY...and help you learn how to use rhythm properly to fill out songs you love.





Secondly →

If the "doo doos & tapping" method gets you quick results, I'd like to invite you into my training center that my team and I are beta testing right now.

You'll get all the benefit of my guidance, ALL the benefit of getting results and sounding natural when you play, and a ridiculous deal just to try it out.

In fact, I'm waging you'll love this so much...

I've decided to make it risk free.

You either try the material and offer you see here on this page...

And if you don't play "Let it Be" by ear... and improve your coordination/rhythm you'll get to keep the program with a 100% refund.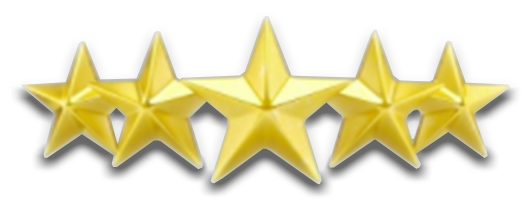 "MAKES ENJOYING PIANO & PLAYING FREELY EASY, WITHOUT MONTHS OF REPETITIVE PRACTICE".
DISCOUNT: "PlayFreely" Applied
ACTIVATE: 90% OFF
SAVINGS: $258
ACTIVATE: Lifetime Access
ACTIVATE: Daily PDF guide
ACTIVATE: Bonuses..."5 Minute Piano Pointers"

ACTIVATE: Lifetime access | ACTIVATE: Daily PDF guide | ACTIVATE: Bonuses..."5 Minute Piano Pointers" mini course |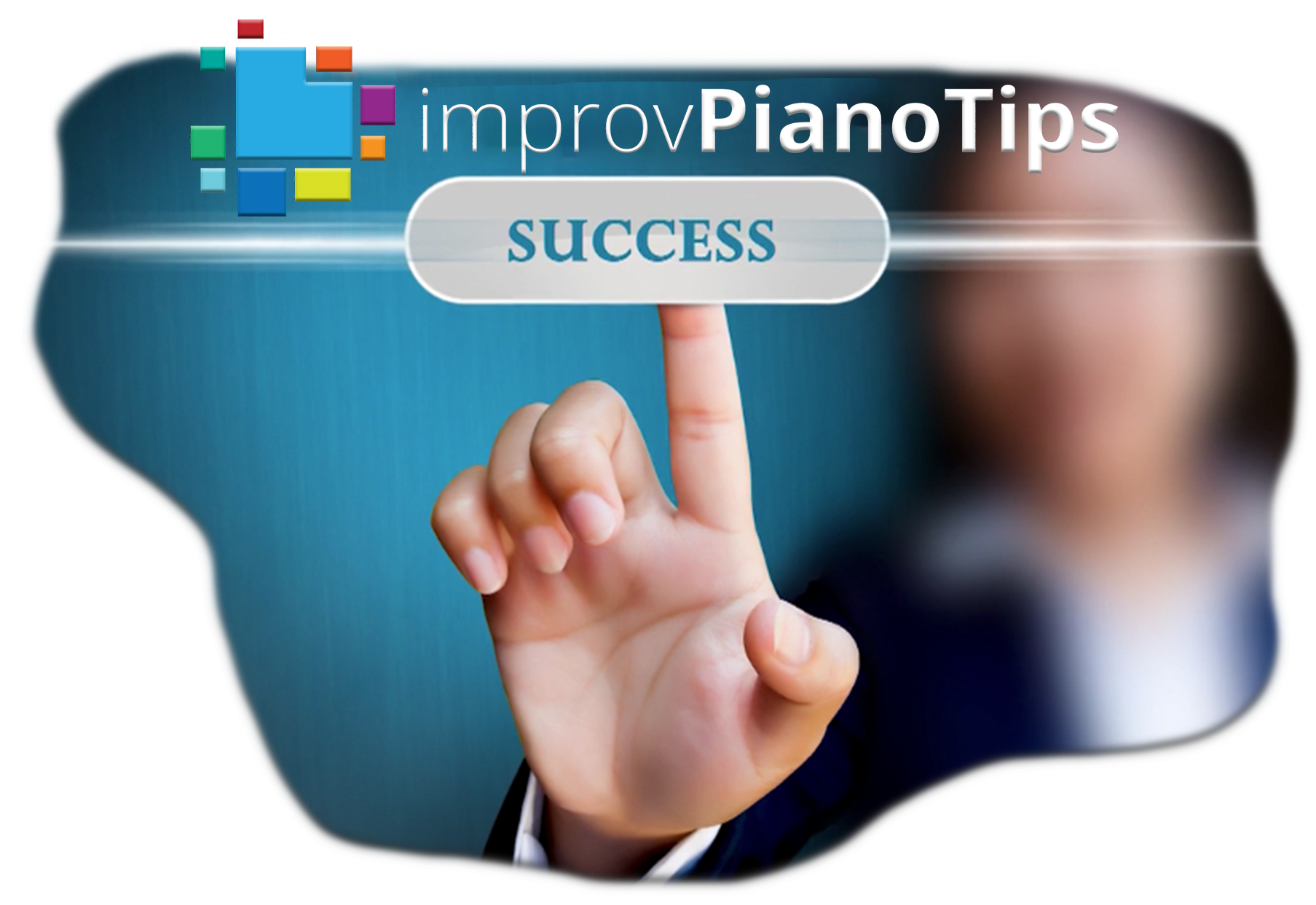 But let's jump into some real talk.
Hey, so...
You *Definitely* Don't Have
Problems Playing The Same Boring Patterns.
Let me explain. Problems playing the same boring patterns isn't the issue... it's rhythm problems.

It's coordination problems. And it's how you practice problems.

This is what I call the "architecture of playing naturally".

So if you've ever tried to just sit at a piano and play FREELY and just defaulted to the boring patterns you always play...you have an architecture problem... even though it looks and feels like a boring patterns problem.

So allow me to run you through a few small questions and scenarios: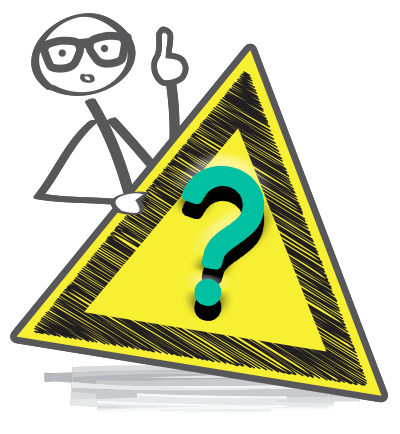 Do you hum or sing to help your practice?



Do you work on your coordination every time you practice?



Are you taking time to let one hand play while the other does absolutely nothing?



Are you mastering new songs weekly?



Do you use any of your body to physically feel the rhythm?
30-Day Money Back Guarantee

Payment Plan Available
If you answered

NO

to any of these questions,

I'll triple guarantee your problems

playing the same boring patterns is coming from a poor perception of music and HOW to practice to get un-stuck...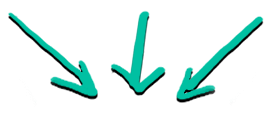 The Answer?
But *DON'T* Practice The Wrong One
See, depending on how long you've been playing...

It's make or break.

ESPECIALLY since you're most likely feeling discouraged with your piano progress already.

It's simple. I want you to implement these into your practice:

Increments


Rhythm Activation


"Doo Doos" & Tapping

In fact, if you could practice each of these 3 little areas for just one minute each, you'd 10x the speed of your results. I've tested it with students.

And the crazy thing is, classical training doesn't touch on any of these areas.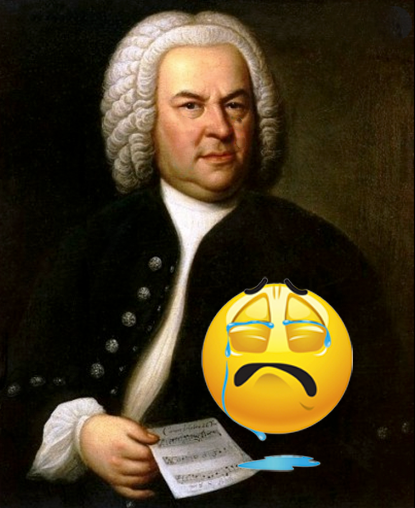 The *Actual* Truth...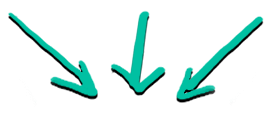 But HOW?
Here's How To Begin Playing Naturally...

QUICKLY!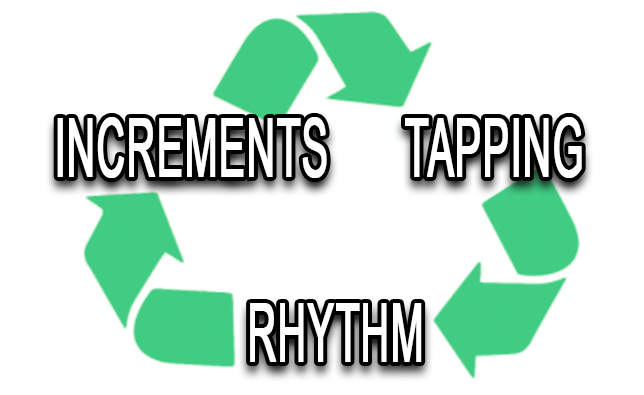 INCREMENTS





TAPPING



RHYTHM



Increments help tapping which feeds rhythm and unlocks that natural sound.
It's too easy to think that PLAYING NATURALLY comes from tapping, right?

Sure, you could have all the music theory and note reading down - thanks band camp - but if you lack rhythm and feeling...who cares?




Or you could have all the rhythm in the world, but if you can't put it into your hands, what's the point?



Been trying to break free from the same patterns you've played for years? You're stuck.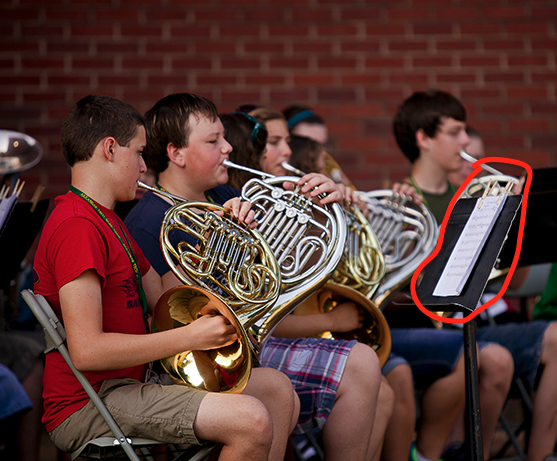 It used to be a trap.

And if you've failed at learning piano before, it's not your fault.

MOST PIANO INSTRUCTION out there is for people that ultimately want to become a professional or concert pianists and play classical music.

But, unfortunately for you that means that the everyday person that just wants to enjoy playing freely at their piano or keyboard gets neglected. Most of the information out there about learning to play the piano is actually what's been keeping your from success...let.that.sink.in.
If You Want To See What Natural Playing Sound Like...
Then, Watch This 55 Second Clip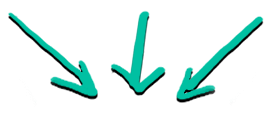 So here's what I've found works the FASTEST to achieve this...
Use This When Everyone Else QUITS Lessons...
Yet You're Enjoying Playing Your Favorite Songs by Ear, With Full Rhythm And Simple Soloing...
Take a look at the image below, and really study it.

In fact, read these words with me because I'm going to walk you through the entire protocol from A-Z.
You'll see that increments, tapping & rhythm are ALL accounted for - like we've spoken about.

Yet you'll see that they're achieved by certain inputs into your practice:
This is Where We Get Into The

"MeatNPotatoes"

Of Playing Naturally...
Playing naturally is achieved with the following formula:
Looping + Humming/Singing + Coordination
Essentially we can now agree on the following:

If you focus on: Looping, humming/singing, and coordination..then you will have mastered the "Architecture of Playing Naturally"
Each one of these needs to be in sync with each other. But that's the best part.

Whilst that may sound difficult to achieve,

it's not.

That's because they actually feed each other.
It's difficult NOT to start feeling your music when you can tap things out
It's difficult NOT to be creative and solo when you can finally feel your rhythm
It's difficult NOT to learn new fresh things weekly because of quick results

This principle is something I call the "ImprovPianoTips Trifecta".

Now here's the deal. You likely already practice a few minutes a day practicing your piano, right?



When You Use The "ImprovPianoTips Trifecta" Don't Be Alarmed When Ya Suddenly Find Your Piano Enjoyment Taking OFF
Effective Looping Is Achieved By:
No Pausing



Starting At an Accommodating Tempo
Humming/Singing Is Achieved By:
Saturating Yourself in The Song



Not Thinking Too Much & Just Going For It
Powerful Coordination Is Achieved By:
Brain/Hand Connection Exercises



Hands Separate With Good Timing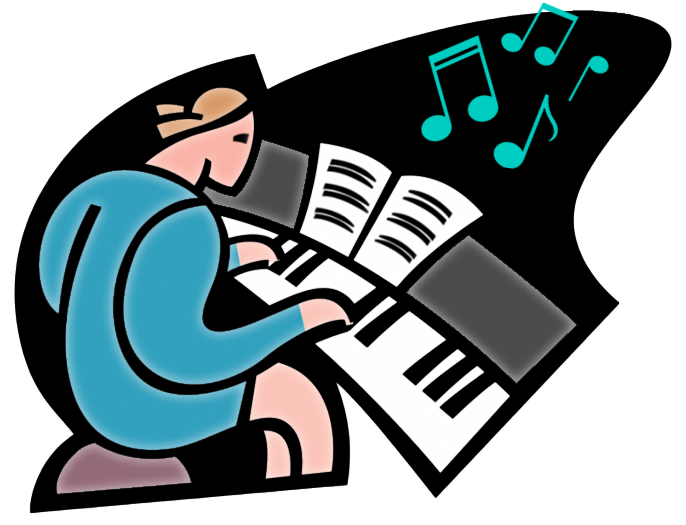 Simply Focus On These The Next Time You Practice...
→ Looping leads you to
better
incremental practice...
→ Humming/singing leads you to
better
tapping abilities...
→ Coordination leads to
better
rhythm...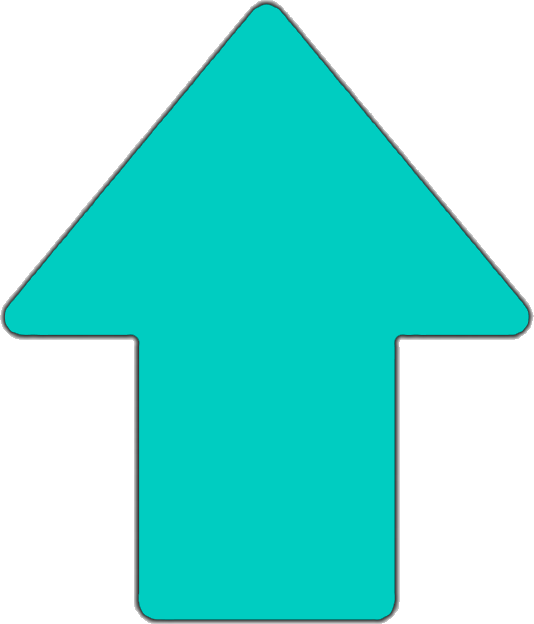 Then More...
→ Increments
leads to natural playing

→ Tapping
leads to natural playing

→ Rhythm
leads to natural playing
And it all happens at the same time, feeding each other.
"ImprovPianoTips Trifecta"

In Action...
Mike playing "Let it Be" by ear, with left hand rhythms & beginner improvisation in 7 days using my program...
Here's what we need to focus on though. Mike was stalled.

He'd taken lessons for a few months and got nowhere. Feeling like something was missing, Mike decided to give my incremental practice, tapping and rhythm a shot.

The rest is history...

Here's what Rhodri accomplished in 21 days:

My students are war-torn With no structure, organization, and process.

Incremental practice is a mess. Tapping is non-existent. Rhythm is deteriorating. There is no strategy other than practicing an hour a day and using sheet music.

Fast-forward one year after joining my program and implementing the "ImprovPianoTips Trifecta" & "Architecture of Playing Naturally" and here are the results:
We're back in business, with playing naturally being the name of the game.

We're enjoying playing freely and using rhythm to fill out songs.

And the best part? We just applied a few elements of the "ImprovPianoTips Trifecta" and we're off to the (playing naturally) races.

Looping + Increments + Humming + Tapping + Coordination + Rhythm, and here we are:
So why not you?
Listen up. If repetative drills, sounding basic, and feeling stiff at the piano are the bane of your life...

This is the answer you've been waiting for.

This is the only training of it's kind -- vetted with 100's of personal adult students who tried the program before I recorded it -- to factor in everything that's truly needed to play naturally.

My ultimate goal with this?

Is that you if you could live 100 lives, and you used this framework in all 100, that in at least 99 of them... you play naturally on the piano.

Every. Single. Time.
Check Out What People Are Saying About This Program: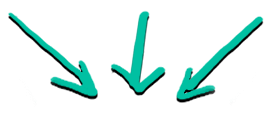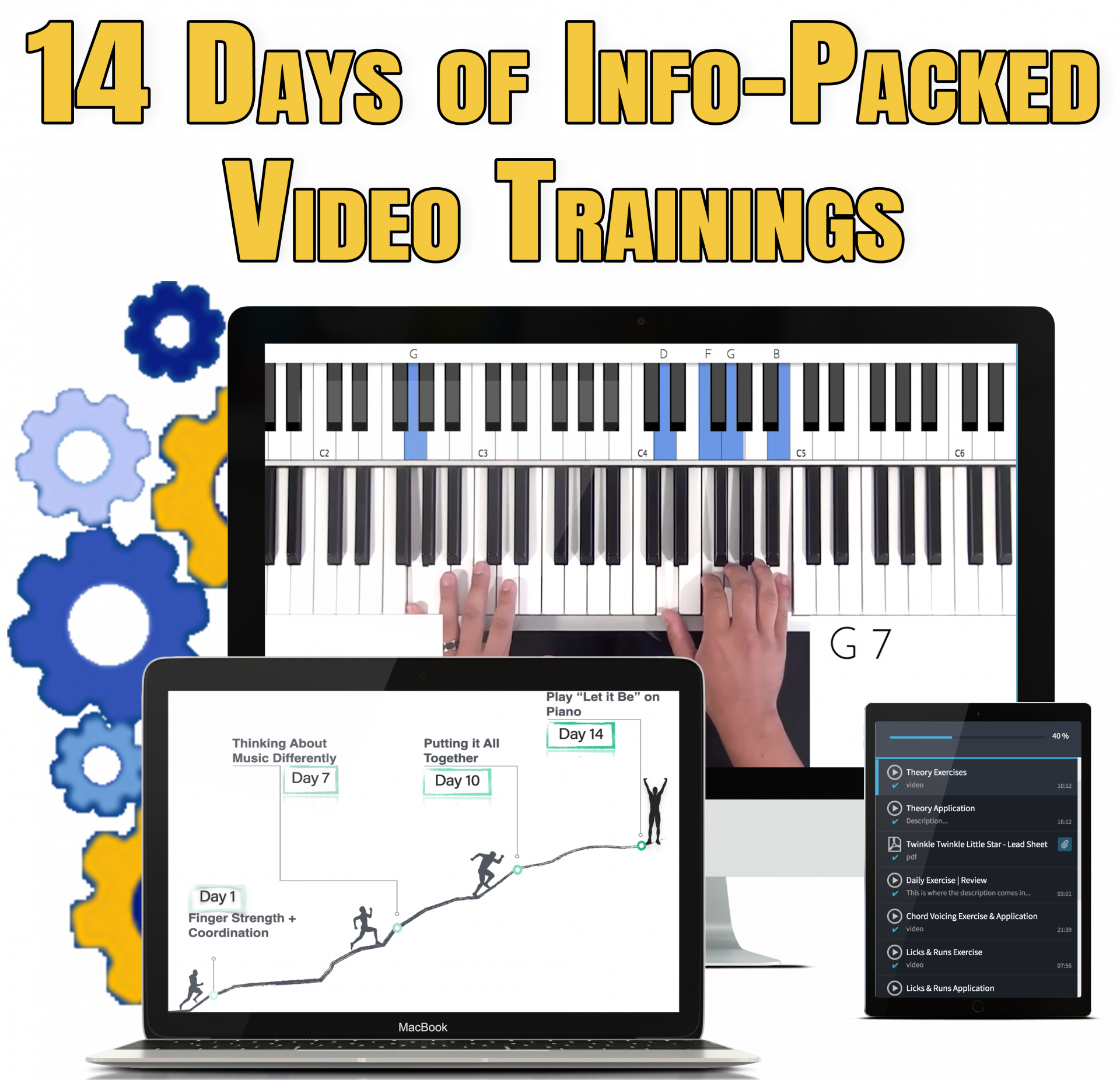 Lifetime Access.
And Here's How We'll Do It Together: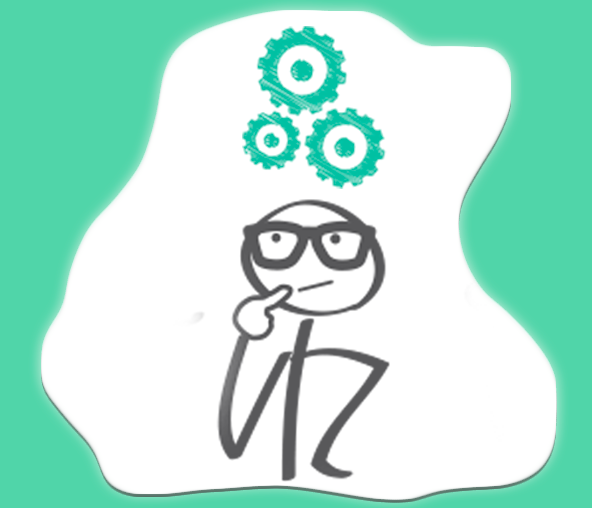 Phase 1
Beginning Technical Skills
$17 Value
Your 5 Minute Daily Exercise To Develop Finger Strength Quickly



The idea behind "Frozen Fingers"...and what 99% of adults fail to practice



Why humming your song(s) is an absolute requirement for easily mastering songs by ear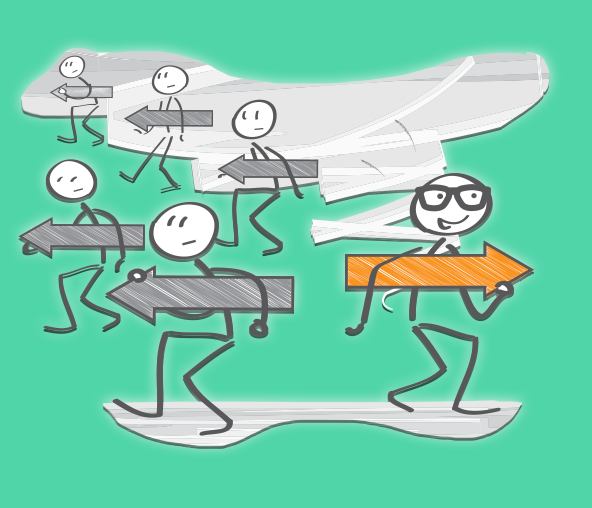 Phase 2
Secret "Doo's Doo's & Tapping"
$57 Value
Why tapping is the bulletproof way to help you develop a sense of timing (even if you feel like you don't have any sense rhythm)



I'll reveal how I quickly memorize left hand chord progressions to completely eliminate the guesswork



Using singing to master your R.H. melody line notes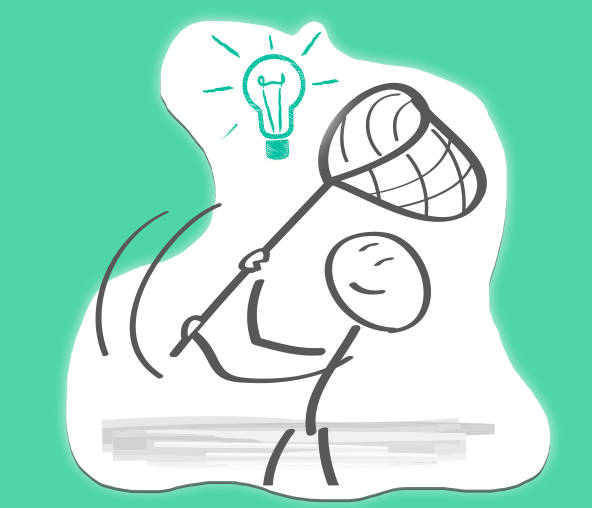 Phase 3
Hand Coordination
$66 Value
How to actually get your hands coordinated with a proven exercise I developed



"Muddy tones" and when to avoid them



How to properly fill out your left hand chords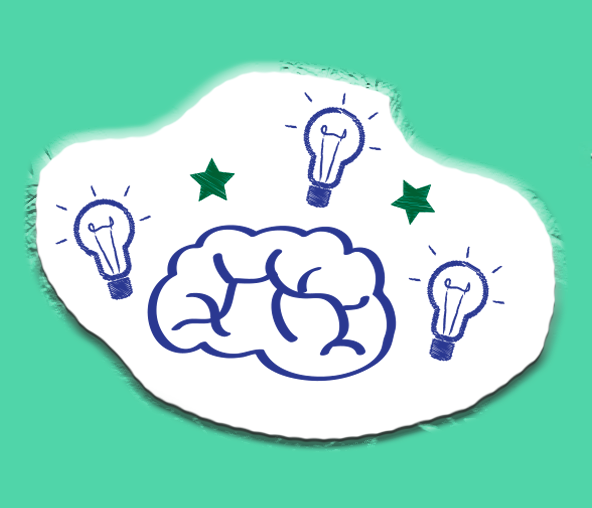 Phase 4
Rhythm Independence
$79 Value
It's _ _ _ _ _ _ _ _ practice that gets you results (< understand this and you'll always make progress when you sit down to practice)



Doing two things at once and how to strengthen your brain's ability to not EXPLODE (develop your rhythm independence)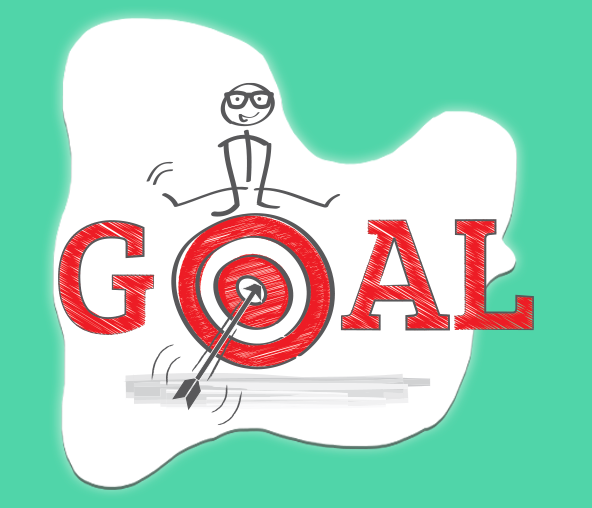 Phase 5
Piecing "Let it Be" Together
$66 Value
Put all the exercises you've worked on together to play the chorus of "Let it Be" by the Beatles



Exactly how to line up your notes with the left hand chords using a powerful technique..."anchor points"



I'll reveal the process of knowing exactly when to bring both hands together + when to stop humming and tapping your "doo's doo's"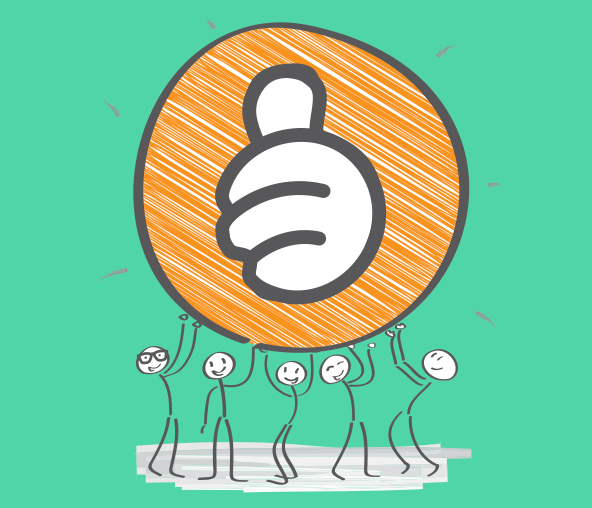 Phase 6
BONUSES


Bonus #1: Nik's powerful right hand soloing pattern for simple improvisation



Bonus #2: Exactly where and when you can massively improve your left hand rhythm (next level kinda stuff)



Bonus #3:

Real-world application in "Let it Be", the song you just learned in phases 1-5!!!
Here's Everything You Now Own Inside The "14 Day Play by Ear" Program

Frequently Asked Questions
Nik Answers The Most Common
Questions About His Online Course.
$27 seems way too low, why is it so cheap?
I want you to get such good results that it creates new problems in your playing…Problems that I can help you solve.

I am willing to lose money to acquire you as a customer, try my products out, and then ideally you love them so much that you want to work with me more closely :)
Why should I trust you Nik?
Fair question.

So, here goes: most people selling online piano courses haven't figured out how to FLOW and improvise naturally themselves (let alone teach it). I have. And my content is amazing because I've been curating it for over 10 years.

But, the proof is in the pudding.

And in an online world, numbers are everything. So, here's some info:
-------------------------------------------------------------------
23,000+ enrolled students in my programs
236,000+ YouTube subscribers
18,072,634 YouTube views
Quit my Civil Engineering career to do this full time in 2017
14 years selling online piano courses



------------------------------------------

Ultimately, I'm blessed to have successfully built a massive online following doing what I love AND because my methods are unique and get people results. I teach improv, natural playing and FLOW on the piano. Review my

testimonials on my facebook business page,

results, my free content, and see if it makes sense.

On top of that, I have a 30-day guarantee on my products. If you're unhappy with the content, all you need to do is email me with one word "refund", no questions asked, and you will receive your money back within 7 days.
How is the content delivered?
You will get your own login to a training portal that contains the video modules, downloadable content, and bonuses, available immediately after you purchase!
I'm "Old" Will This Work For Me?
This is easy to answer. Regardless of your age, if you are willing to put the work in AND pay careful attention to my direction, you will get results. Plain and simple. Your age does not matter.

As a matter of fact, 90% of my students are over 50 years old. My oldest online student is 97. You're never too old to enjoy the piano.
Is this course right for me? Meaning, will it work for me?
OK, so everyone's situation is a little bit different, but let me ask you one question: Do you currently know how to play piano without sheet music? If not, why haven't you learned? Why can't you enjoy the piano and JUST flow without sheet music? In the course(s) I give you the EXACT formula for success with free-styling, my best tips that NO ONE else on the planet is teaching, and step-by-step hand holding.

That being said, the course is definitely right for you if:

You want to learn piano but just don't think you have the time. I assure you that you won't get a more efficient program than my online course.

Or...

If you've tried to learn piano before with traditional lessons and sheet music but it didn't "stick", this program is for you.

Or...

If you've plateaued and feel stuck, then this program is for you.

Or...

If you want to have the ability to play your favorite songs then "noodle" and improvise in the middle of them and REALLY enjoy playing freely, this program is for you.

Or...

The key requirement I'd say is having a desire to learn piano, but just not wanting to learn through "conventional" methods.

The courses are definitely NOT for you if:

You want to play classical pieces since my methods focus on FLOWING and playing without sheet music.

You are expecting overnight results with very little effort/work involved this, my friend, this is not for you. I wish I could offer some magic pill, but unfortunately you do have to put in a little effort. I've made the piano learning process as simple as it can possibly be without using sheet music, but you still need to have the willingness to trust me and actually complete all the lessons.

If you have a negative, crappy attitude, please don't buy the course. Life is too short and we probably won't get along, hehe.
The first thing you will learn is how to play by ear which is the key to flowing and enjoying the piano. From there you'll get an introduction to rhythm and soloing.

From there you can enroll in my next courses where I will guide you through advanced left hand rhythm activation, comping techniques, soloing ideas, chord voicings, and much more. Remember, I do not teach note reading. After you've mastered the ideas in this course and the next step, I invite you to join my mentoring program where you can tell me what your end goal with piano is. From there, I will mentor you and tailor a step-by-step plan to help you reach your goals quickly.

Nikolas, what if I buy and want a refund? What's the policy?
If I can't teach you how to improvise, flow on the piano and fill out any song you are playing, then I don't deserve your money. That has always been the case at ImprovPianoTips. Within 30 days of signing up, just let me know the course isn't for you, I'll refund you every penny.
P.S. - Skipped to the bottom to skim? Here's everything in 103 words...
My "Play by Ear in 14 Days + Next Steps" program invites frustrated adult pianists, who want to play freely and improvise into the inner circle of NATURAL, FREE-STYLE PLAYING.

There is $285 of value here on offer today. YET...

There is a 100% money back guarantee on this page - so this purchase is win/win. With a full lifetime to use these processes, alongside the investment of everything being slashed by 90%.

That's right.

90% off, with three bonuses to sweeten the deal.

It's a win/win. A lifetime to apply yourself to my methods and finally achieve that natural sound on the piano you've been chasing after.

Yours,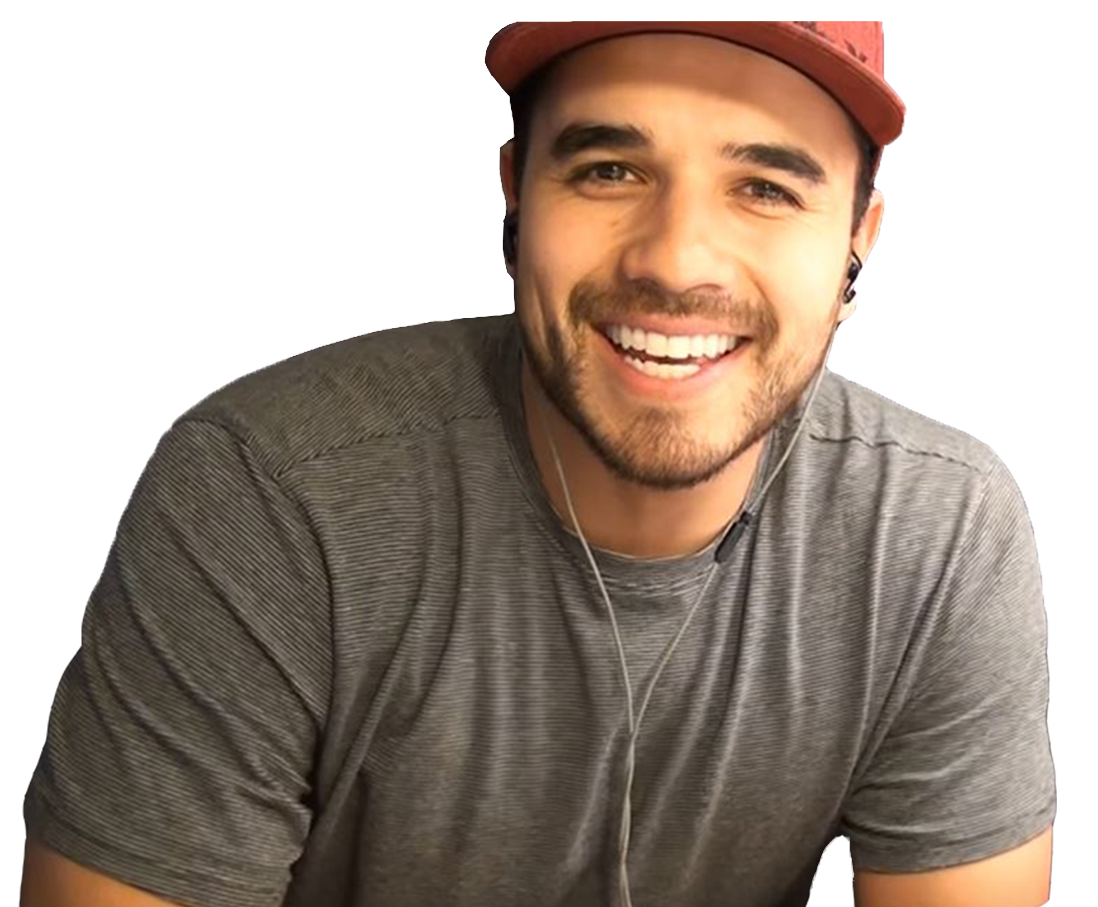 Nik "No Sheet Music" Nuñez

"He teaches rhythm in a completely different way...and I told him, I think you're the Tony Horton, the p90X of piano..."
SCOTT MARTIN
member since 2019
"...and even in such a short space of time (2 weeks), my piano playing is already improving hugely with the help of some fantastic individual tips from Nik! I'm finally understanding how to really play. Best money I've spent in a long time."
RHODRI JENKINS
member since 2018
ALEXANDER JNZ
member since 2019
"With his courses Nik opened my eyes to the whole world of being able to play nearly any song I want. Especially the RhythmTechniques4U course is still a breakthrough on my way to learn more and more. Everything Nik offers is 100% approved knowledge which anybody can master. His way to teach is on point. Best spend money! Thanks to be with you on a journey.

...once again Nik - YOU are the light-bulb. You gave me the ability to express myself at the piano - being able to sit down at the piano and play whatever I want."
"This is a powerful rhythms course and overall approach that got me results."
MATT HEGLUND
member since 2020
IRENE ROSENFELD
member since 2017
"I love your sound! I love your concept of dynamic rhythm and melodic soloing. Those two concepts, I find just liberating as tools and you have a unique way of explaining what you're doing, in simple terms and you are patient."
ALEXANDER GOL
member since 2015
"Hello from Tallinn, Estonia...Here is my version of Lewis Capaldi - Someone you loved. Thanks for the courses Nik. I went through them several times over the past few years always coming back to find something what I missed. It has been 3 years since I started to play and now the music really rewards me. Thanks a lot!"
JASEN AURA
member since 2021
"Nik teaches real piano knowledge for modern rock, pop and gospel songs. I have enrolled in 5 other courses prior to this one. And most of them have very long drawn out modules and outdated methods that everyone else teaches. And I still couldn't play well with 2 hands until I took this course. I'm very happy with this course!"
OKE ALEX
member since 2020
"Such a fantastic and welcoming community!"
AARON LAMB
member since 2018
"Hi, so I watched the entire course and I definitely believe that God has lead me to you. I tried out the rhythm course as well as the one that teaches you about passing cords and what not. Thank you for everything! Unreal progress here on my end!"

Victor R. Scott
member since 2017
"Just wanted to reach out and say thank you. I really like the way you taught piano on YouTube and the two things that stood out to me are, one, you had a simple approach to playing piano and a way that made sense to me...and two, how accessible you are as a teacher. It's been very helpful! Thank you!"

Stefan Lanfer
member since 2020
"Totally helped me break through a 20+ year plateau. Really enjoy how Nik guides into deeper understanding and greater skill and depth and facility at the keys.

Bite-size lessons and supper accessible teaching style. Feels like Nik's in the room with you - encouraging and challenging you. You pick up new things on the first go. Then can go back in again and again to really get it and go far."

Derek Lynch
member since 2016
"I enrolled in the course, and took piano lessons + played in a band many years ago and stopped. When I wanted to get back into playing again, I was looking for a course that would help me improve quickly and add some soul to my playing.

I'm really finding that Nik's combination of online courses plus coaching is perfect for me - and one of the side benefits is that I'm learning to play by ear. I've always been a slave to sheet music and I'm finding it so much more freeing and fun to playing by ear.

Anyways, if you're a come-back player like me, or you're brand new and always wanted to play piano, check it out!"

Manuel Alvarez
member since 2018
"Excellent courses. Well structured and easy to follow. Nik is a great instructor."

Christy Darlington
member since 2015
"I love your programs. I purchased the membership package last week and have spent several hours working through it. Having had 10 years of Classical training and a few years of playing at church, I'm learning more than I ever learned when I was taking lessons. Your courses are the best!"
Charolette Eva
member since 2021
"I am impressed by this teacher's passion for piano playing. Learning is conveyed with joy. There is no question left unanswered.
I love the good structure of the course and that everything builds on one another.

No matter how you play, Nik will take this to the next level. I am happy to be there. Since I've been part of the piano community I've made great strides in understanding and playing. Thanks for that. ❤️
"
Kevin Lufkin
member since 2018
"Hey Nik Nuñez , wanted to let you know that I performed the piece for her! I set it up as a surprise at our new home after getting back from our wedding night. She loved it! I definitely choked up a fair bit in the beginning haha, but was then able to get through the rest of it. I don't have a recording to share, my apologies.
Thank you so much for all of your help!! This was a real gift.
"
Beresa L.
member since 2019
"From someone who has not played without music in front of her since age 17 at my senior recital I memorized 'etude in D' by Franz Litz(?) to this!!!!
Nik is a fabulous teacher!!!!!
"
Todd Roberts
member since 2021
"I have been waiting all my life for a teacher like Nik. I had just about given up looking and voila, the internet found him for me. If you question whether it is the right course for you, question no more and sign up. He is not only super talented but I could tell by his playing in just a few bars that he was the answer to my musical prayers. I hope my journey helps me to play as well as Nik.
He has taught me so much in 10 days about music that 10 teachers over 65 years never told me.
If you are just starting, Nik would be the best teacher you could learn from.
"
Advanced Ideas Include:
• Gospel Licks & Runs
• Melodic Soloing
• Full Right Hand Melodies
• Chord Voicing
• Creating Chord Progressions
• Jazz & Blues Piano
• Comping & Supporting a Singer